Introducing the
Green Guardians Community
Thinking about leaving a legacy with Greenpeace? Read on to hear from our Green Guardian Ambassadors about what makes Greenpeace a unique charity and why they decided to leave a gift with Greenpeace, and why you should too!
Leaving a gift in your will to Greenpeace is the best way for you to continue protecting the planet after you have left.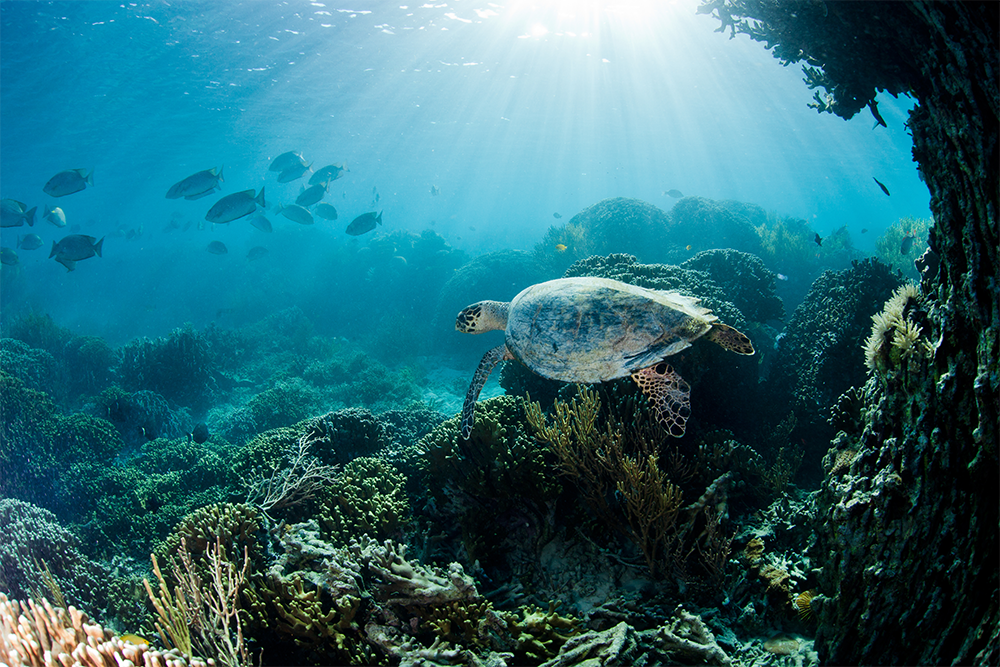 Testimonies from Green Guardians
Ildika Koppen
"It is a no brainer to gift Greenpeace in my will as I love my planet and the flora and fauna that inhabit it."
"Through affirmative action Greenpeace has made a positive impact on ensuring clean food protection, protecting dwindling rainforests, saving some animal species from extinction and by challenging the destructive and greedy ideology of some governments to make short term profit instead of long term goals for the future of the Earth's inhabitants."
Harry Johnson
"From my early twenties I saw Greenpeace to be a unique environmental organisation as Greenpeace only accepts donations from individuals. Greenpeace accepts no donations from powerful business interests or from governments. Few people, other than Greenpeace supporters, appear to realise how this unique feature differentiates Greenpeace from other worthy environmental groups."
"If you value your children and grandchildren and the natural world as much as you value yourself, you can easily gift an amount or a percentage of your estate in your will to Greenpeace. Thus your legacy will benefit your young grandchildren, those generations that will follow them and the world's plant and animal species, since none of these people who are dear to you as well as the world's other species have a vote in their future. Changing your will in this way is a very easy step to take to ensure a more sustainable future world."
Helen Fischer
"We must work together and never give up, because that's what the big companies and governments want us to do. There are very clever people who can achieve all we need to save the environment. We must all work together to allow the environment to flourish."
"I have decided to include Greenpeace, and a few other charities in my will. It was an easy decision for me. I have donated money and time through my life and want to continue this donation after I pass away. I trust Greenpeace to use the money I have donated to help environmental causes around the world where it is most needed."
Caroline McDaid
"I have vivid memories of completing a school project at age 10 on environmental threats and using Greenpeace as a source of information and inspiration. Some of these battles have been won which gives me great courage about the fight to address climate change that we have on our hands right now."

"While I have children that need to be a focus in my will, I think it's important to think more broadly about the legacy I'm leaving behind. Greenpeace perfectly aligns with my values and what is important to me and my family. I am happy that Greenpeace is now reflected in my will."
John Collingridge
"During the gift that is this life, I have been awed at the majesty and beauty of landscapes, trees, oceans and sea shores; marvelled at the variety and wonder of all the companion creatures who I have had the privilege to observe; and, over time, become aware, that our fellow creatures, especially mammals, share very much of the feelings and the needs that we, as humans, do."
"So, when my time is up, with part of what I have been lucky enough to "own", I wanted to contribute toward the conservation of our beautiful planet, now so badly hurting in so many ways as a result of insensitivity and greed of human actions, and to contribute toward the protection and survival of many of our fellow creatures who have now been pushed to the brink of extinction. I dearly hope that my small contribution may avert extinction of all and any, and that these unique companions may remain in our company and on this planet. I am part of this planet: when I see her hurt, I feel her pain: I am often literally moved to tears to see what is happening to her."
Join the

Regeneration
In December 2019, during a devastating bushfire season, we invited 20 Green Guardians from the Sydney area to create a song of hope.
We are the Regeneration!
Read

EVERGREEN

, our newsletter full of exciting content for our

Green Guardians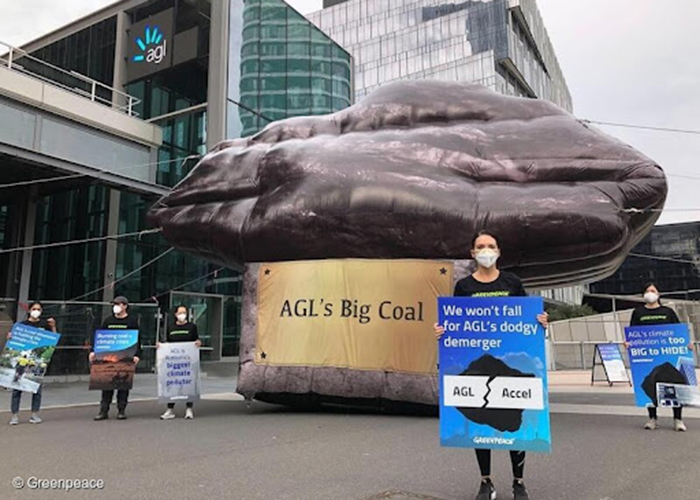 Even

1%
of your estate can go to Greenpeace, so those closest to you inherit 99%
$6.5M
amount received through gifts in wills in 2022
2100
members of our Green Guardians community
1 in 5
of our campaigns are funded through gifts in wills
Frequently Asked Questions
1. To write a Will, you will need to comply with your state's laws for it to be legal and stand in court in case of contestation

2. It is important to mention that this Will is your Last Will and Testament, with your full name and address on it

3. First, you must identify your executor and beneficiaries. Both your signature and the witness' signature should appear on the document, along with the date

4. To leave a gift to Greenpeace, you need to use our legal name "Greenpeace Australia Pacific Ltd (ABN 61 002 643 852)"

5. Then decide what type of gift you want to leave, and finish with: "I declare that the receipt of its Chief Executive, Treasurer or other authorised officer shall be sufficient discharge to my executors"

6. To be sure that your wishes are met, it is advisable to seek legal advice when preparing your Will
A codicil is a legal document that modifies or amends a previously executed Will. It may be identical to a Will or may act in replacement of one.

The process is simple enough. A codicil is an easy way to include a gift to Greenpeace without having to re-write your Will, but it is important to seek professional advice to ensure it is legally valid.
A residual gift is the perfect charitable bequest to ensure that your loved ones are cared for before you leave a gift to Greenpeace.

A residue is a gift of whatever is left in your Estate after you have taken care of your loved ones. It is the portion of the individual's estate that remains after specific gifts and requests have been made, and all Estate claims have been satisfied.

With a Residual Gift, family and friends come first.
Every gift is meaningful. The value of the gift is not important, but the value of your legacy is. The sum of every little gift is sufficient to plan a new campaign. But more importantly, the gift is a part of your legacy; it illustrates your values and ideals.
Your gift will allow Greenpeace to plan for many successful campaigns and actions.

For example, supporters' gifts helped us to bring the historic Rainbow Warrior III ship to Australian shores for the first time in five years and campaign to protect our Great Australian Bight.

Greenpeace Australia is also fighting against the coal industry and lobbies against polluting Australia's air and soil. Your gift will help us fight climate change!
The best type of gifts to leave in your Will are a residual gift and a percentage of your Estate.

Both gifts are unaffected by economic fluctuations, such as inflation. These are the most flexible ways to give since you don't have to adjust the value of your gift to account for inflation or changes to your total assets.

However, a residual gift suits both family and charity needs: the residual gift will be received after taking care of the other beneficiaries. Then, this gift covers contingencies and removes risk. It is quite popular at the moment.